Our Brewery Management System but modular to expand as you grow, includes managed IT and full disaster recovery.
Add modules that suit your growth plan.
Manage your Cask Assets - simply. Know where they are and how long they have been there.
Complete pack, plug and play straight away: software, cordless scanner, label printer, labels and 30 days telephone support, extendable if required.
Upgrade when ready to a package or modules that suit your growth plan.
Focus on brewing and let our Brewery Management System manage the rest. The Brewery Management System includes:
Brewery Management

Cask Management

Sales/Telesales/Orders

Accounts and Duty

Multi User
Taking care from Gyle to returned cask.
The package includes; software, installation, training, scanner, printer, label stock, 3 months online/telephone support.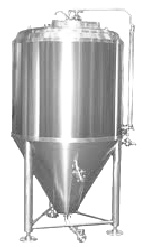 No need for pen, pencil or tear off strips. Just scan, and print.
Our codes are robust and reliable to scan

Our scanner is fast, reliable and charges on cradle

Our printer is easy to load, prints quickly and requires no maintenance

Our systems are plug and play

Brewery Management
Cask Management
Sales/Telesales/ Orders
Accounts/Duty
Brewery management Software Designed with Customers Since 1992

Log In
Log In
Remote